Monday December 11, 2023
Washington News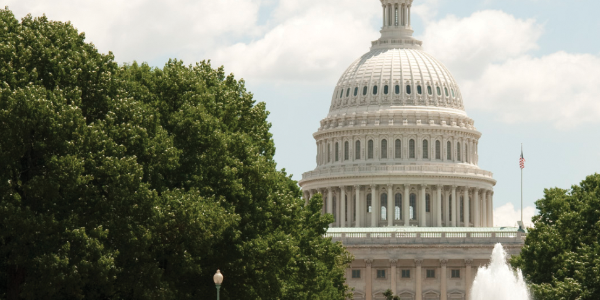 IRS Tax Collection Voice Bots Successful
The IRS is pleased with the rollout of voice bots for tax collections. Darren Guillot, Deputy Commissioner of Collections in the IRS Small Business/Self-Employed Division, stated, "Every day it just gets better and better."

The voice bots are powered through artificial intelligence and available in both English and Spanish. They are able to authenticate a taxpayer's identity. After authenticating an individual's identity, they are able to provide personal assistance.

The initial rollout on June 14 was quite limited, but the bots were fully functional by June 24, 2022. They are able to assist tax delinquent taxpayers who owe the IRS $25,000 or less. The IRS estimates that this covers 93% of delinquent taxpayers.

The voice bots were able to handle 200,000 calls in the almost two weeks it has been operational. They enabled over 2,000 taxpayers to set up payment plans. This process ordinarily takes an IRS contact representative about 17 minutes. Guillot noted, "This allows our phone assisters more bandwidth, limited as they are, to answer more phone calls from taxpayers who want to penalty abate, who want to establish a hardship and they can't pay. You really want to be able to talk to those kinds of taxpayers and you need to have a thinking person with a heart who can go back and forth in a discussion with a taxpayer and establish that."

With the voice bots, the IRS has increased the phone service rate from approximately 25% to 40% of callers. This also is notable because approximately 300 IRS phone staff have been reassigned to clear the paper returns backlog and are not available to take collection calls.

The IRS anticipates adding more functions to the voice bots in the future. Taxpayers will be able to request tax return transcripts or the amount of the balance due for their taxes.

National Taxpayer Advocate Erin Collins indicates that the Taxpayer Advocate Service (TAS) is also developing authenticated voice bots. Collins noted, "We have the same issues: Too many calls coming in, not enough people to answer them." She believes that a voice bot service could help with general tax questions and with specific assistance from TAS.

Collins concluded, "We have to take the taxpayer for whom they are, not force them into a box that we — the IRS — think is the right answer." She notes that it will be important to have customer service representatives available to visit with and provide assistance to most taxpayers.

Published July 1, 2022
Previous Articles
IRS Offers New Voice "Bot" Service
Should the IRS File Your Income Tax Return?
Increased Gas Prices Lead to Higher IRS Mileage Rate
IRS Plans to Hire 4,000 Customer Service Workers